Jaime Laird and Graeme Schnell Reign Supreme in the 2023 Alberta Open Invitational
---
---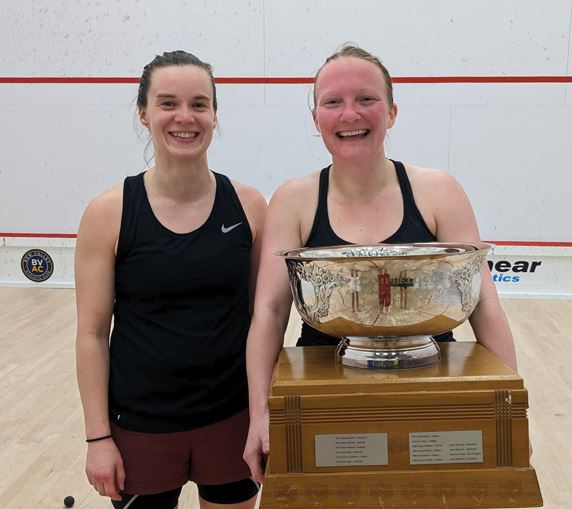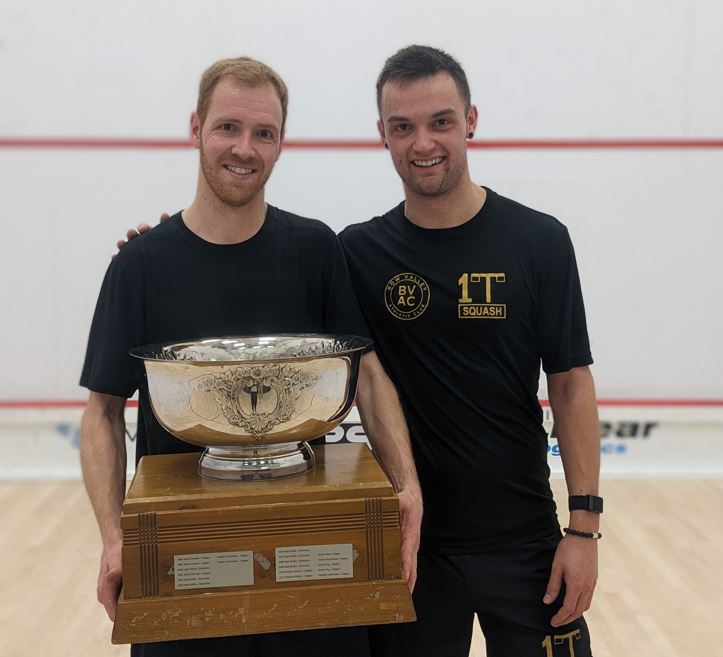 The 2nd annual edition of the Alberta Open Invitational was held this past weekend as a companion event at the BVAC Open in Calgary. Eight of the top 20 rated men and women in Alberta came together to compete for Alberta's oldest title and trophy - the Alberta Open's Campbell Cup. Dating back to 1971, with previous winners including the likes of Jonathan Power, Dale Styner, Jamie Crombie, Andrew Schnell, Matt Guiffre and Connor Turk to name a few, the Alberta Open was originally a feature event in Canada attracting the top male players in Canada. As the PSA scene grew and more satellite events became available for top male players, the Alberta Open lost its drawing power. In 2022 Squash Alberta decided to rebrand the event as an invitational event for Alberta's top 20 ranked players - with the top 8 male and female players accepting the invitations being given the privilege to compete for the tilte each spring.
This past weekend did not disappoint, providing some incredible entertainment and high level squash in both the BVAC Open and Alberta Open Invitational events. A great mix of seasoned veterans, juniors and enthusiastic newer players created a fantastic atmosphere for a great weekend of squash for players and spectators alike.
Congratulations to the 2023 Alberta Open Invitational Champions Jaime Laird (3-0 over Erin Roberts) and Graeme Schnell (3-2 over Connor Turk).
Thank you to the BVAC for being a great host to Squash Alberta and the 2023 Alberta Open Invitational during their BVAC Open.
Also a big thank you to our officials for their time and efforts in the most thankless job in Squash. Your efforts are much appreciated and add a level of professionalism to our events, keeping us on track and making our sport better. (Jack Dale, Ben Groot, Ben Ladell, Rod McDougall, Rob Heaton, Linda Jackman and David Young).
We look forward to the class of 2024 in the next year's version of Alberta Open Invitational.